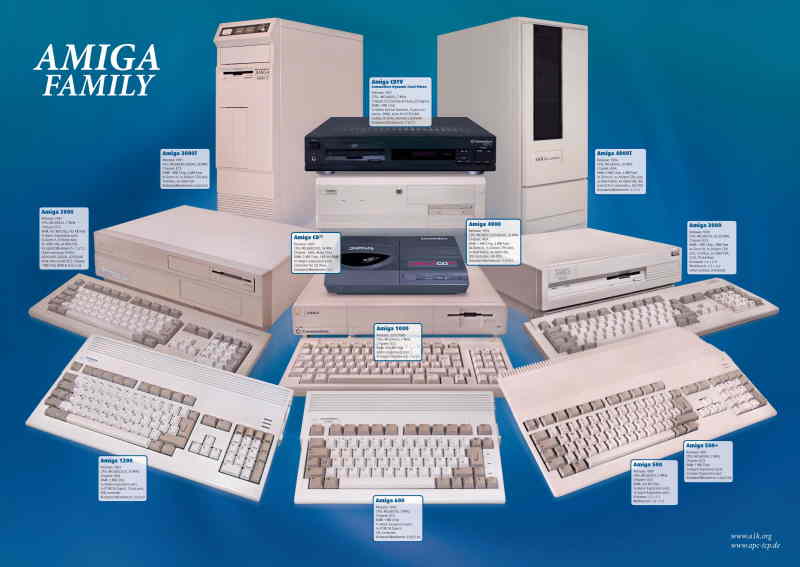 Back in 1997, the Amiga as a platform was dying. Commodore had gone bust, Escom (the company that bought most of Commodore's assets, including the Amiga) also went bust after over-stretching itself. Various other attempts to rescue the Amiga platform from the wreckage ended up being little more than a joke that came to nothing. It fell to the remaining users and the rest of the grassroots community such as the vendors still in the market and the last embers of Amiga media to support each other and keep the platform alive. This is how Kickstart was born.
Founded by Rob Gilbert, the Kickstart Amiga User Group started life as a monthly meet at Brook Hall in Ottershaw in Surrey (just by Junction 11 of the M25, so it was very easy to get to).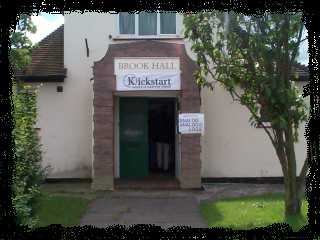 Over the years, with support from other members who joined the club committee at various points including (but not limited to) Scott Hughes, Greg Howson, Ty Tyson, Alan Lakin, Ray McCarthy, Greg May and Chris Green the group grew into one of the biggest and best Amiga user groups in the UK.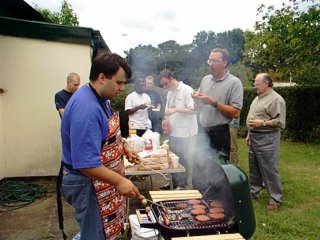 As well as our monthly meets and our annual member BBQ at Brook Hall, we also ran four Amiga shows. With mainstream Amiga events having stopped, it again fell to the community to pick up the mantle. We held the first three Kickstart Amiga Shows at Brook Hall, and the fourth and final one at a much larger venue in Banstead.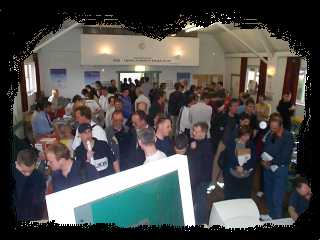 We also participated in the last official World of Amiga show in Kensington, as well as attending Alt-WoA shows hosted by the Huddersfield Amiga Group and South Essex Amiga Link (SEAL).
So, why this post and why has the Kickstart Amiga User Group web site been resurrected?
The Amiga is a computer platform that just won't die. It has hung on to a small but loyal fan base, and even nearly 30 years since Commodore went bust, people are still using the machines, people are still producing new software and hardware for them. People are even building new Amigas thanks to advances in FPGA technology.
Having sold off all my Amiga hardware in the mid-2000s and moved on to Windows-based PCs and then the Mac, a few years ago during the boredom of the pandemic I bought my way back into the platform. Today I now own q modest collection of Amigas, most of which have now been modernised in one way or another to make them as useable as possible in 2023.
My return to what is now dubbed 'retro computing' has also led me back to user groups. My local user group is Greenford Computer Club (GCC), a brilliant multi-format group based in Greenford, North West London that meets every two weeks. They have several Amiga owners, but also tinker with everything from ZX Spectrums and Amstrad CPCs to Sharp X6800s and old Atari consoles. The other is South West Amiga Group (SWAG), based in Chipping Sodbury, near Bristol. A dedicated Amiga group that meets every few months, its quite a large group that, like Kickstart, re-emerged from hiatus in response to the resurgence in Amiga interest.
It got me reminiscing about the old days and wondering – should I bring back Kickstart? If it did come back, in what form?
An Online Community
Physical Meets
A Sub-Group Inside an Established User Group
Something Else
I don't know at this stage, but I'm thinking it makes sense to see what interest and appetite there is for bringing the group back and what that how the group could best support Amiga users either in a geographic catchment area (London and the Home Counties for example) or globally online.
Let me know what you think the future of the Kickstart Amiga User Group could be. Please comment below.