Firstly, a huge thank you to everyone who has bought a ticket for the first Kickstart meet in October – we've been absolutely blown away by the enthusiasm for reviving Kickstart and our first meet back is going to be a very busy day with no shortage of people. There are a few table tickets left, so please don't delay in buying your ticket – we don't want you to miss out.
The news that Kickstart is coming back has generated some nostalgia. A big thanks to Mike at the Yorkshire Amiga Group, who sent us this 22 year old flyer that one of his members found promoting the last Kickstart Amiga Show we ran – our biggest as well – which we held in Banstead in Surrey as the show had outgrown Ottershaw Village Hall.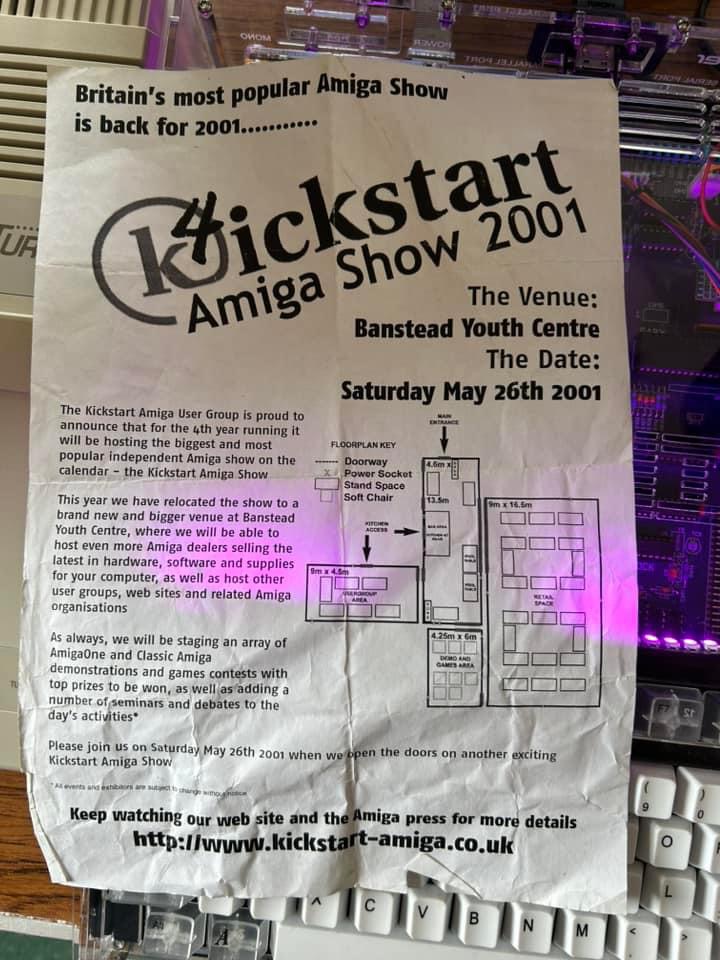 More info on the 15th October 2023 Kickstart meet, along with the ticket link can be found at https://www.kickstartamigagroup.org.uk/2023/07/04/join-us-on-october-15th-2023-in-surrey-the-kickstart-amiga-group-is-back/
There are a few fun photos from the old days that we've been able to recover via archive.org. They are VERY small (we were in the dial-up age back then), but its a little look into the club of old.